Surbiton Tyre and Wheel are delighted to offer car tyre puncture repairs where possible. As company policy our customers are always offered the option of puncture repairs ahead of a replacement tyre.
We are able to carry out tyre puncture repairs to the central ¾ of a tyre (including runflat tyres). This area is known as the minor repair area. If the puncture is situated outside of this area it is deemed too close to the sidewall to guarantee a safe and lasting minor repair.
British Standard BS AU 159 for Tyre Puncture Repairs
The British Tyre Manufacturers Association only condones tyre puncture repairs which are carried out in accordance with the recommendations in the prevailing issue of British Standard BS AU 159. Before commencement our fitters check that all repair work can be carried out in accordance with these SI guidelines. (Note: Insertion of a tube in a tubeless tyre is not considered a suitable alternative to a permanent repair) A summary of the main points contained within BS AU 159 is shown below.
Surbiton Tyre and Wheel will not undertake tyre puncture repairs if the tyre exhibits any of the following;
Inadequate tread depth (legal minimum 1.6mm).
Splits, cuts, rubber crazing/cracking reaching the casing.
Casing break-up.
Previous repairs outside the scope of BS AU 159 unless they are specialist repairs carried out by the original tyre manufacturer.
Significant contamination by solvents etc.
Bead damage, including broken bead core.
Liner deterioration.
Secondary effects, e.g. under-inflation/deflation damage or savaging by the point of a penetrating object.
Exposed cords due to tread wear or sidewall scuffing.
Tread or sidewall rubber separation.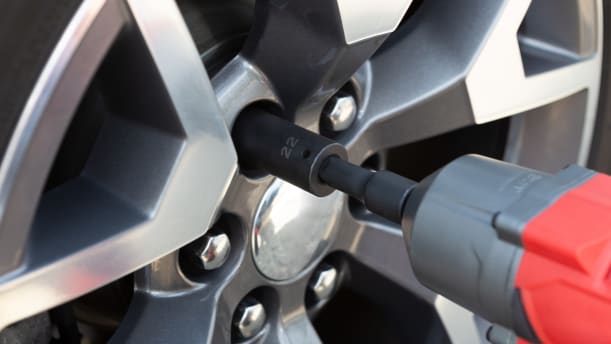 Emergency Roadside Assistance
We offer an emergency call out service in the event that you have a problem with your tyres and need help fast.
Call us on 0208 391 1349.
Lease / Fleet Tyre Maintenance
We manage a number of fleets on behalf of a wide range of corporate and small businesses. Providing Emergency Roadside Assistance.