Surbiton Tyre and Wheel have partnered with Pavilion Batteries. This is for the supply and fitting of all van and car batteries for our customers. We have recommended Pavilion batteries for our customers, consistently, for the past 25 years.
This is because they have constantly supplied a very high quality battery at a very competitive price. At Surbiton Tyre and Wheel we hold a comprehensive stock of Pavilion car batteries. These are capable of powering anything from a Mini to a Ferrari.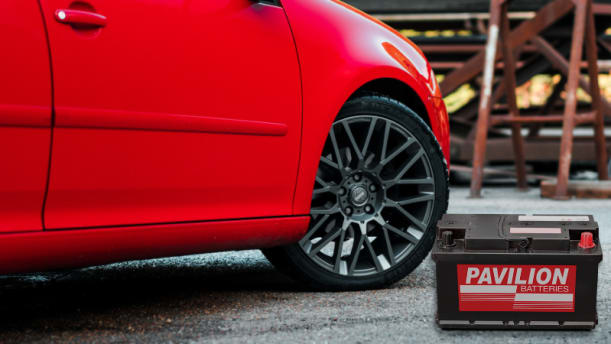 Three Year Car Battery Guarantee
Pavilion heavy duty car batteries are up to the task of any replacement job. They will provide reliable power throughout their lifetime and it is due to this that we are confident of offering a full 3 year guarantee.
Free of Charge
At Surbiton Tyre and Wheel (and Batteries) we understand that we need to get the correct car battery into your vehicle in a professional and timely manner so that we can get you back on your way with the minimum of fuss. And all FREE OF CHARGE Call us now with your vehicle make and model for a battery quotation.